Your digital medical record.
Easy to create, secure to share.
Simple to use for you and your doctors.
scroll down to learn how it works
A secure place to store, organize & share your medical history
Trustedoctor developed Patientlink to help you create a secure profile of your medical history or health condition. Simply upload all your medical data and securely reach out to any doctor of your preference.

Easy upload of medical data
Ability to drag and drop and fast upload medical files including scans.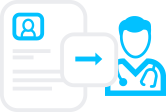 Securely share data with any doctor or institution
Ability to generate a secure link to share with your medical team.

User friendly navigation interface
Ability to navigate through your health records in a user friendly manner by following logical steps.

Data tracking of profile view
Ability to track how many times your dedicated recipient has viewed your medical data.

Control of access permissions
Ability to control or cancel access permissions to your medical data.
How it works?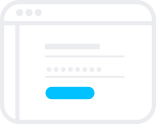 Login to the platform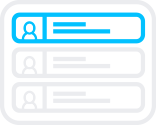 Click on the medical profile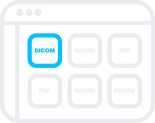 Upload the files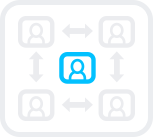 Share a link
Be in control of your health and your medical data.
When required share your medical profile with any doctor or healthcare practitioner in a simple and effective way.
Making the healthcare enquiry process simpler, quicker and more efficient for everyone everywhere.
Try now
Our website unfortunately does not support your browser.
Please click here to download and install modern browser.

Supported browsers: Firefox, Chrome, Opera.